Closing Gift Boxes
The perfect closing gifts for your buyer!
Handmade in Colorado Springs.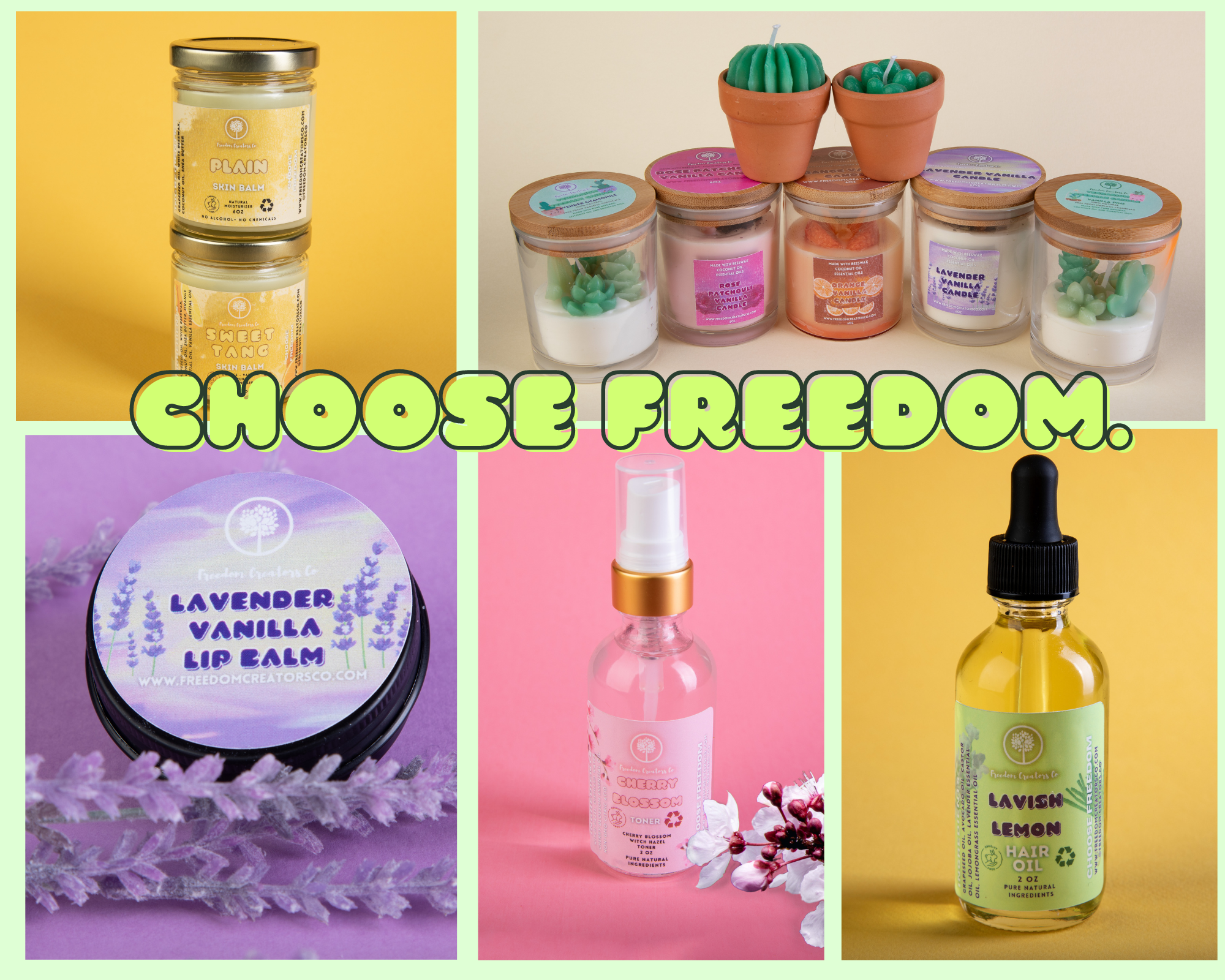 the search is over.
all natural toxin free products.
Freedom Creators Co is a toxin free self care product company based in Colorado Springs! Built with a vision to have healing, natural and cute products that do more good than harm.
All products are handmade by our team, with trustworthy, sustainable ingredients.
Get $5 off your first order! code REAL5 at checkout.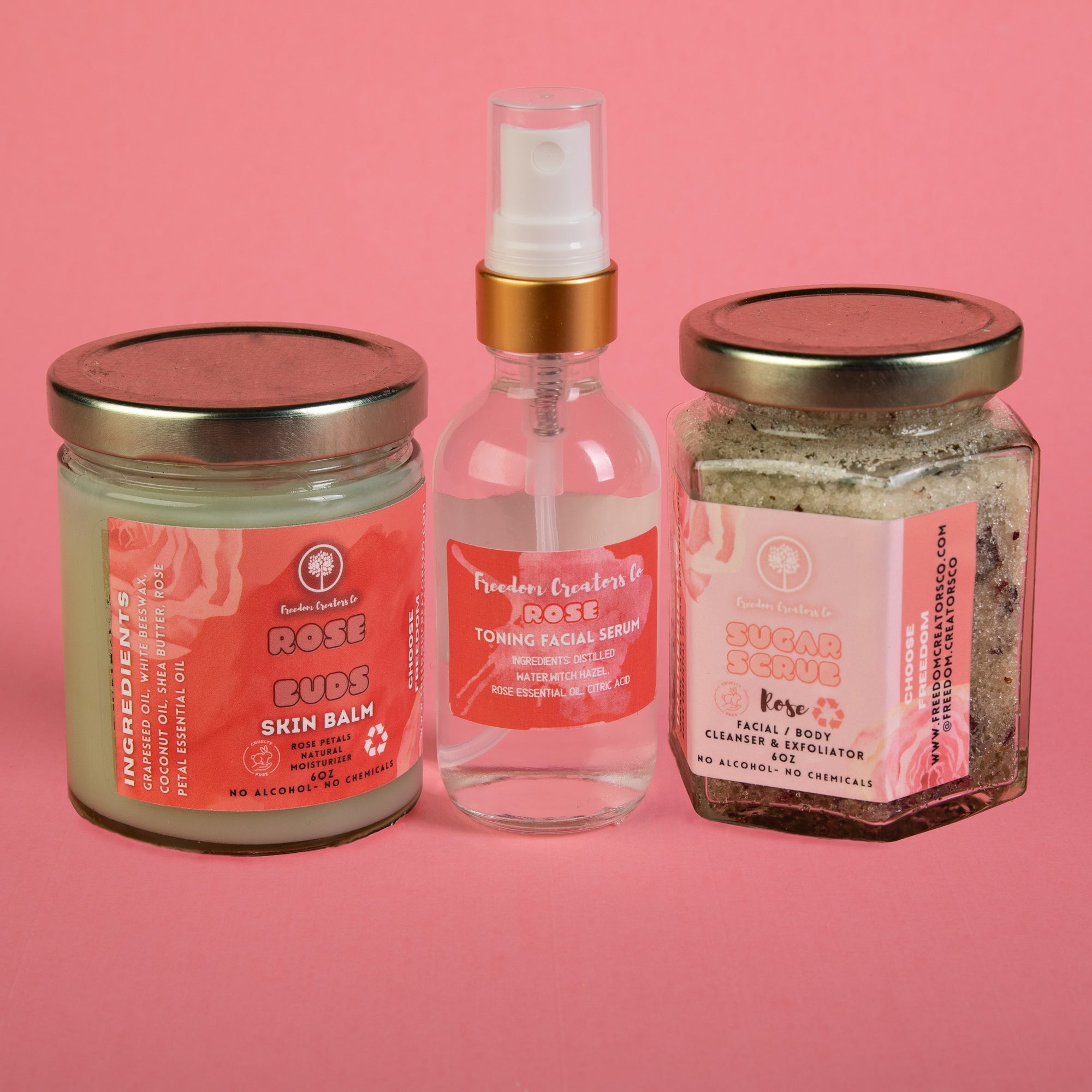 Pick One of Our Gift Boxes
OR build your own.
You have the option to choose from one of our many gift boxes, or Build You Own Closing Box by simply picking the products on our website and adding a note to your order that says "Closing Box."
We will bring it to you.
limited time offer. 
for a limited time, we will bring you order to you! Use code LOV3 at checkout for free shipping, and send an email to info@freedomcreatorsco.com with subject line "CLOSING GIFT BOX DELIVERY" and we will get back to you quickly!
Also enjoy $5 off of your first order. (Use code REAL5)
Start Earning $$$
Looking for a way to earn effortlessly with our brand?
Sign up so join our program, and simply share your unique link with other realtors.
We offer a 10% commission for all affiliates, so every time someone uses your link to make a purchase, you will get paid!
Join our Affiliate Program today!
It's a win, win!
"All of the products I've received are amazing! Customer for life!! My skin feels clean and soo soft!! Thank you!!"

"Wow!! How refreshing
I use a lot of epsom salt and this one was amazing!!
Felt so fresh and healthy
I so enjoyed my bath!"

"I had bought some stuff while we were visiting with family in CS. The balm is some of the best I have ever come across. My lip balm is still going strong as well. Very good products. I am happy to have found your website"

"Really love your products! Thank you!"

"Literally my favorite product EVER! We are a family of very sensitive skin and this is has been the greatest thing for our skin! I don't use anything else!"

"Freedom Creators Co. has lovely products and excellent customer service. I appreciate Talisa's generous response to an order shipment inquiry that I made and I will continue to purchase her beautiful products."

"Website was super easy to use. Product marketing is brilliant. Easy and quick to place the order! Love the option to pick up in person too! ;)"
Follow us on instagram! @freedom.creators.co